Coach and Bus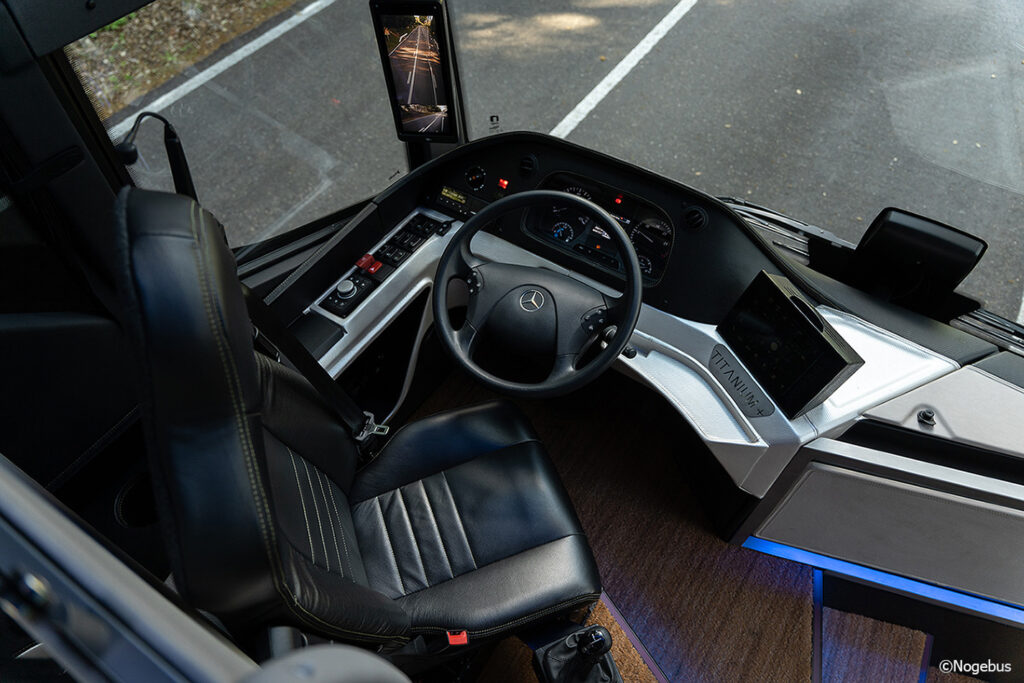 High-definition cameras and interior displays replace conventional mirrors.
High image quality, day and night
Automatic adjustment of the screens' brightness (tunnel, rain, low light)
Elimination of glare
Wider field of vision
Elimination of lateral blind spots
Parking, maneuvering and guidance assistance
Reduce the driver fatigue
Reduce the number of accidents,
Enable a strong return on investment in less than 2 years on average,

Reduction of fuel costs of 3 to 5% thanks to better aerodynamics
Low maintenance costs and optimized vehicle uptime

Reduce the environmental impact by reducing fuel consumption.
Our systems can be installed as original equipment or retrofit. The camera shell can be customized by Safety Tech or by the customer.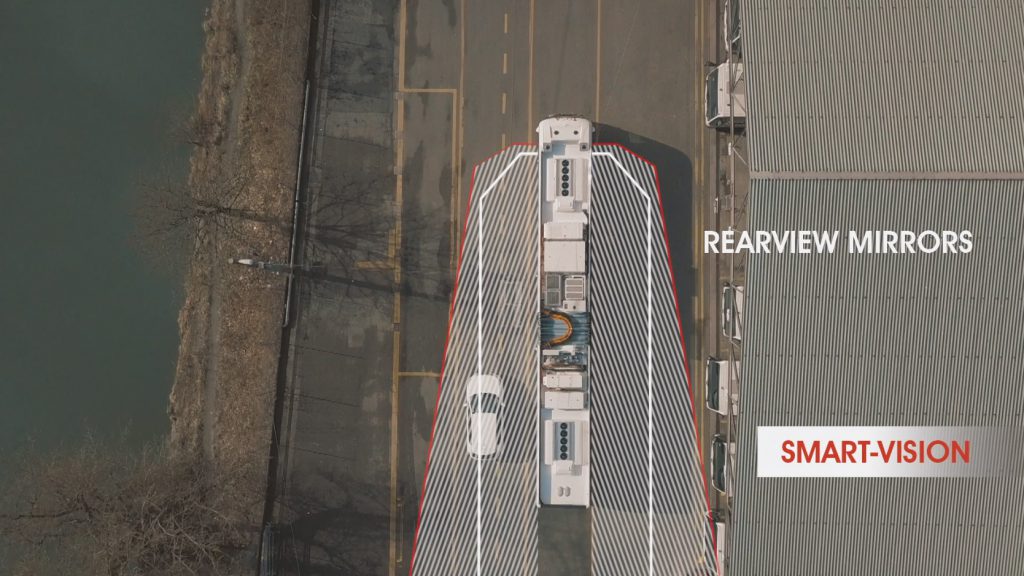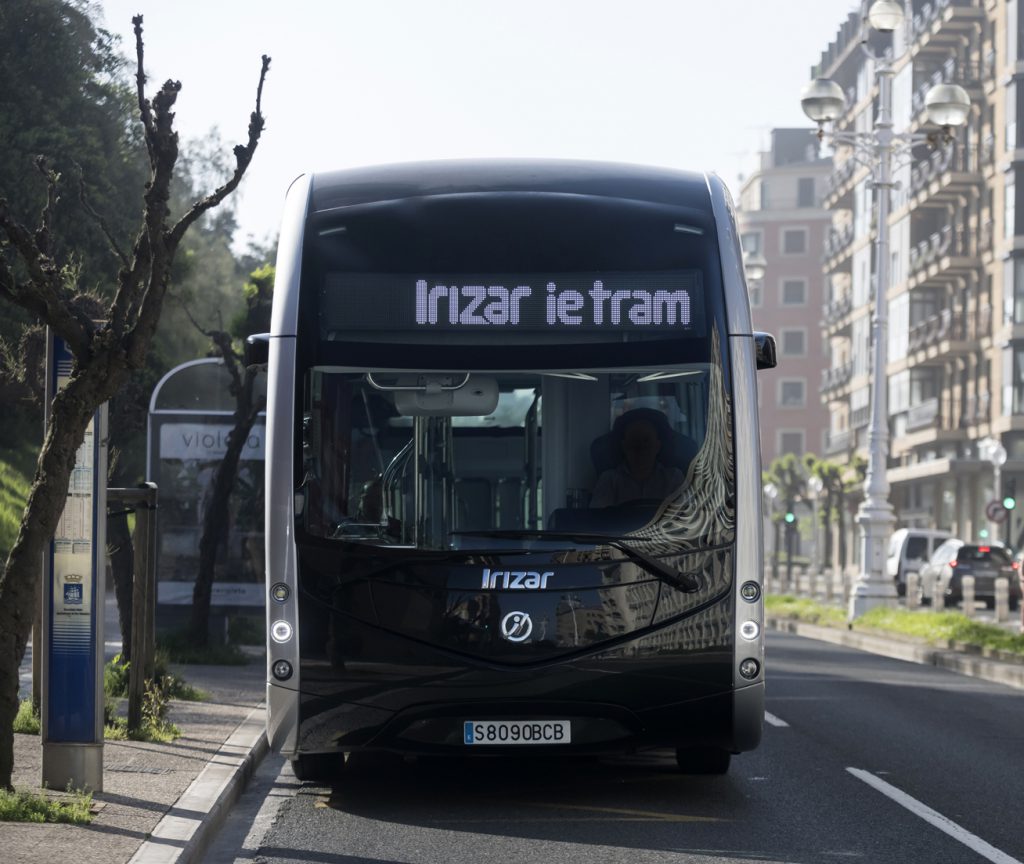 About 100 operators in the world are already using Safety Tech's camera monitor system (almost 7000 vehicles) and more than 30 OEMs have chosen our solution
R46 – ISO 16505 – ISO 26262
Additional views
Safety Tech offers additional views to customize the camera monitor system according to the needs of drivers with the integration of different classes in addition to classes 2 and 4: regulatory classes 5 and 6, and behind the vehicle A pillars.
Truck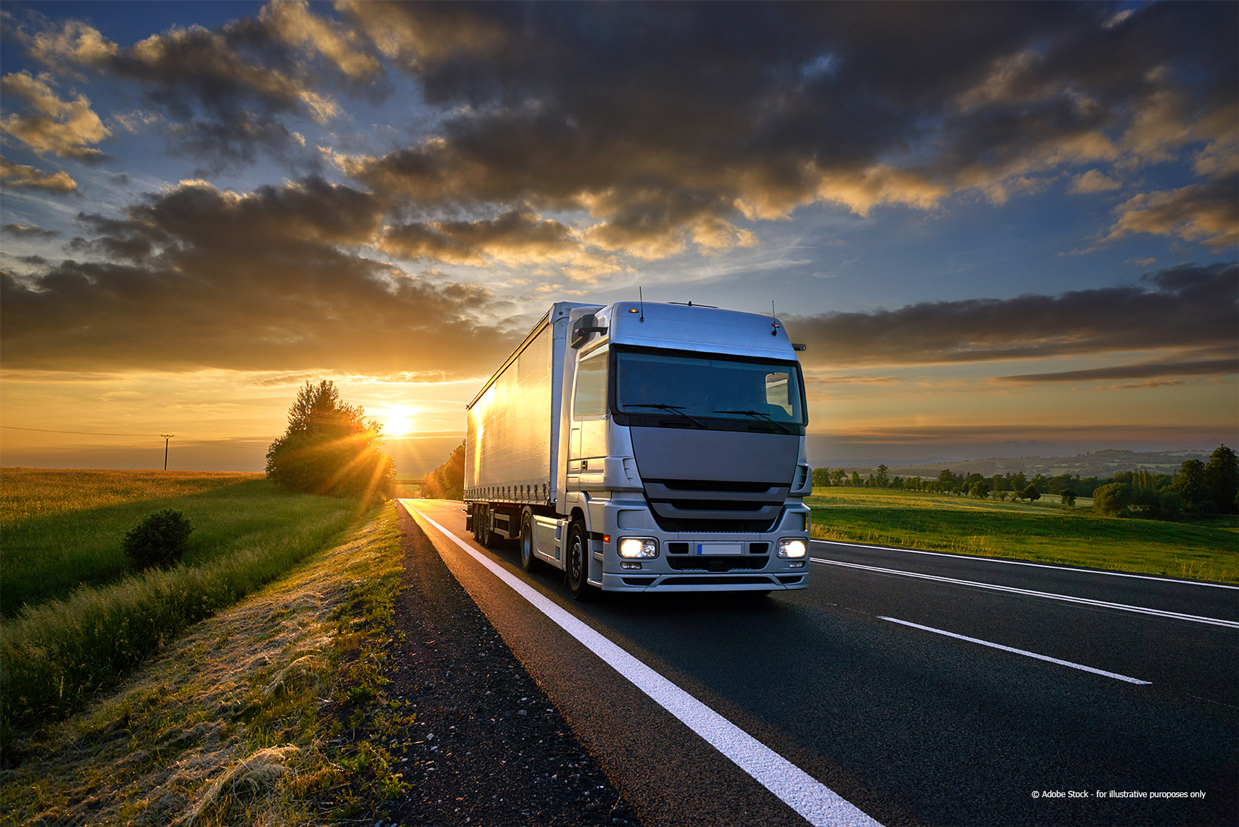 Automatic and manual adjustment of the field of view (panning),
An arm for the camera designed to adapt to the dimensions of cabins and trailers,
Very high image quality regardless of the lighting conditions: tunnel, low light, bad weather…
Screen dimensions adapted to the specificities of the truck (12'' et 15 ''),
A solution compliant with the current and future security regulations (BSIS, MOIS),
Maneuver mode: zoom and adaptation of the field of vision for easy docking
Rear maneuvering aid, overtaking and insertion aid.
R46 – R151 – R159 – ISO 16505 – ISO 16750 – ISO 26262
Motorhome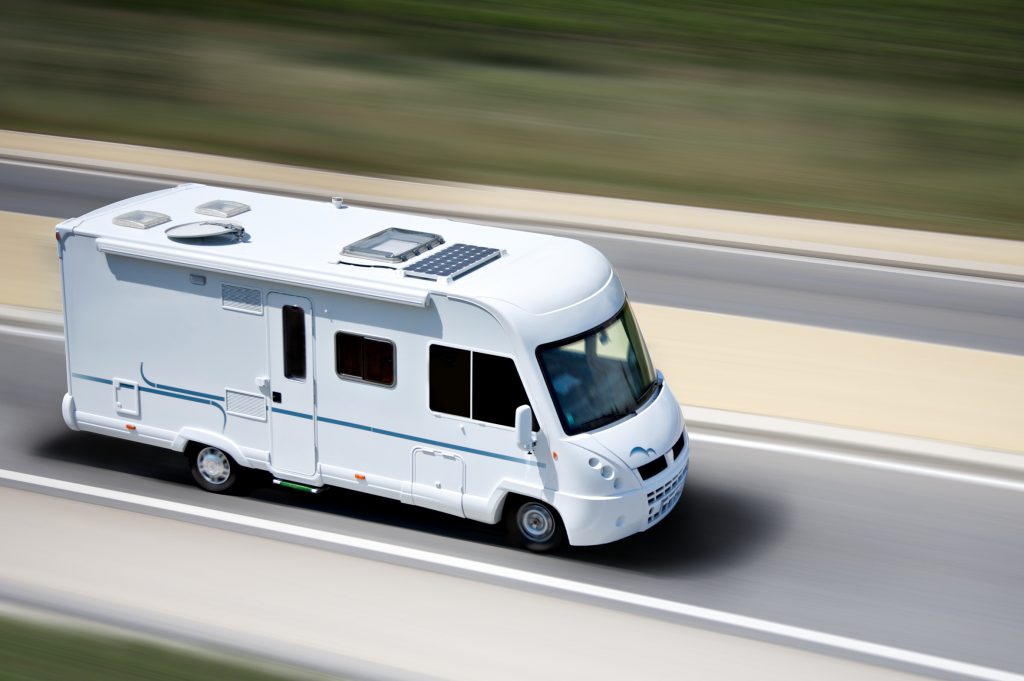 Motorhome drivers often have a limited visibility of their environment and the estimate of the length of their vehicle is sometimes approximate.
Besides, the blind spot is the cause of many accidents, on the motorway when overtaking or changing lanes, but also in town, especially with cyclists, more and more numerous.
Joining the motorway or pulling back too early due to a poor evaluation of the sufficient distance to fall back also represents a risk of swerving or accident.
Difficulties in driving in narrow streets or maneuvering in restricted environments are often the source of collisions.
Savety-Mirror provides extended visibility and driver alert to allow you to drive safely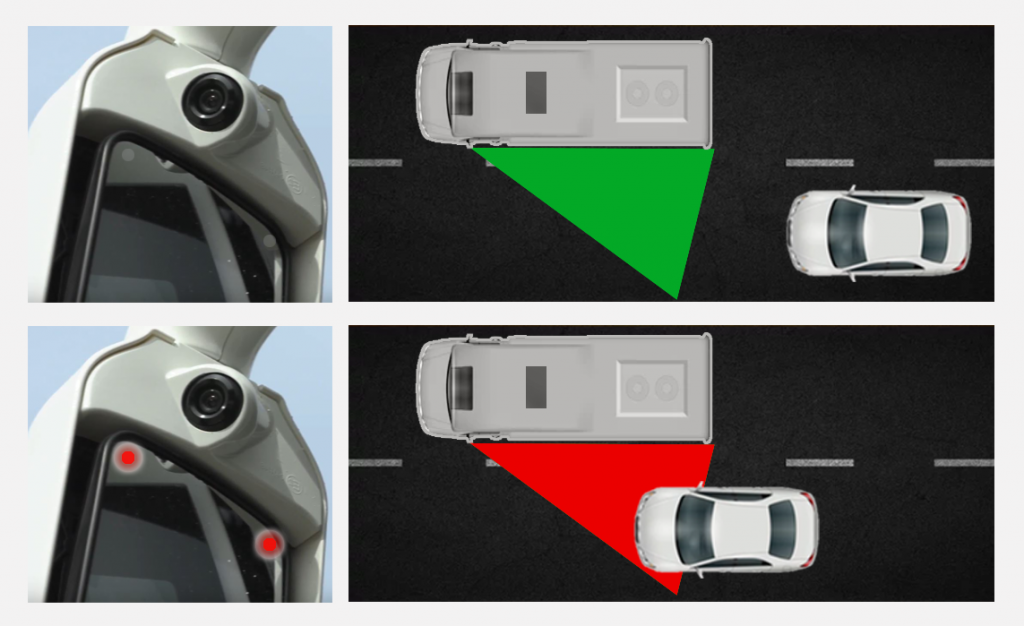 A camera placed onto or aside the rear-view mirror monitors the blind spot area,
When a vehicle enters the blind spot zone, the systems triggers red lights on the mirror.
An interior display indicates the necessary distance to move back safely